Is architecture considered art?If so, why is it regarded as art, It's likely that you concur that there is creative architecture if you have ever seen Antonio Gaud's creations. Although he is one example, there are many other architects who have produced works of art in movements like Art Nouveau and Postmodernism. Let's continue the discussion and examine a few works of art and architecture.
One of the traditional fine arts disciplines, architecture has long had a close connection to the art world. The process of creating lovely buildings through planning, design, and construction is what we refer to as architecture.
Architecture is an outcast in the art world despite being a well-established genre of art since it does not meet many of the criteria for fine art. Let's first talk about art and architecture individually in order to understand how they are related.
How Are Architecture and Art Similar?
The same fundamental organizing ideas, aesthetically pleasing components, and perceptual interactions are used in the design of both art and architecture. Because there is a great deal of overlap between the two ideas, it is evident when studying the history of art and architecture that many people were both architects and painters. Both culturally and historically significant, architecture and art.
This is the summary of this unit
Architecture AS art
Architecture as Sculpture
Architecture as Painting
Architecture as Tradition
.2Architecture FROM other arts
• Architecture from Neoplasticism
• Architecture from Purism
• Architecture from Cubism
• Architecture from Surrealism
3 Architecture IN other arts
Architecture in Cinema
Architecture in Painting
Architecture in Music
4.Architecture WITH other arts
Suggested Architecture
Gesamtkunstwerk
1Architecture AS art
Architecture as Sculpture
Frank Gehry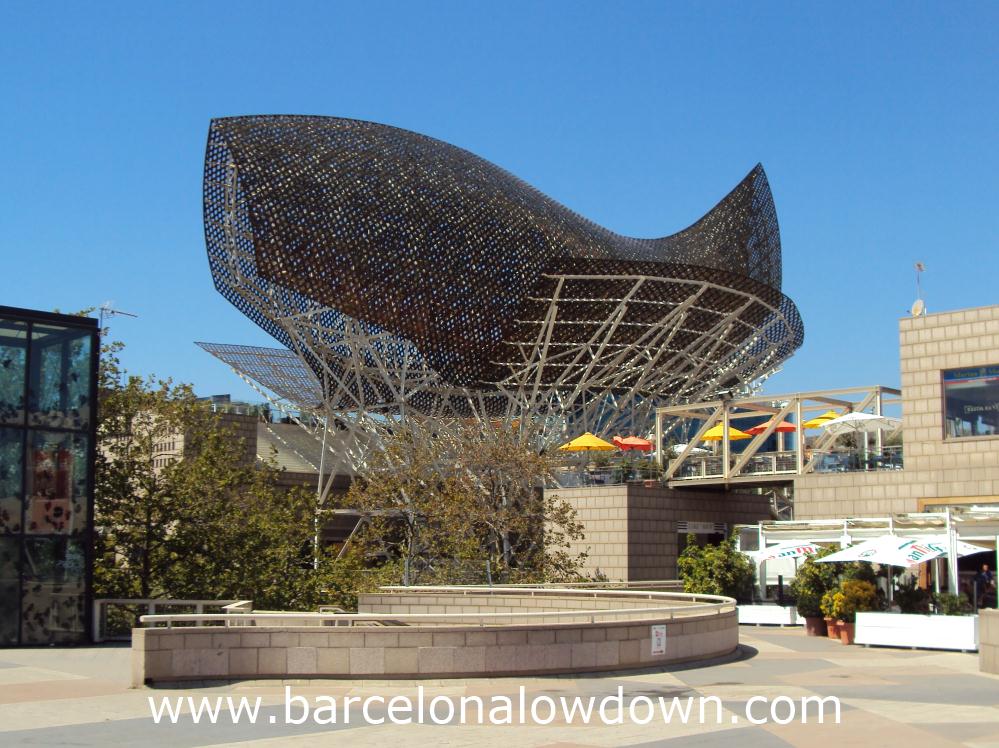 Architecture as Painting
Friedensreich Hundertwasser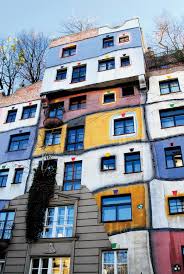 Architecture as Tradition
Donald Gray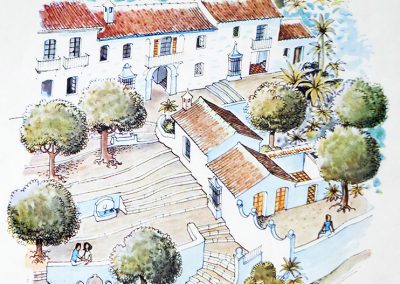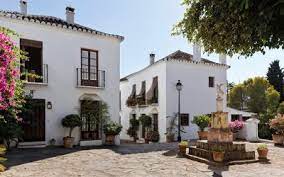 .2 Architecture FROM other arts
Architecture from Neoplasticism
Neoplasticism in Arhitecture composition with yellow,red,black,blue,gray

Purism in Architecture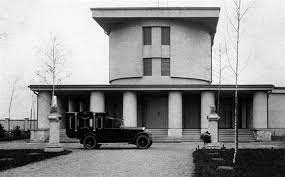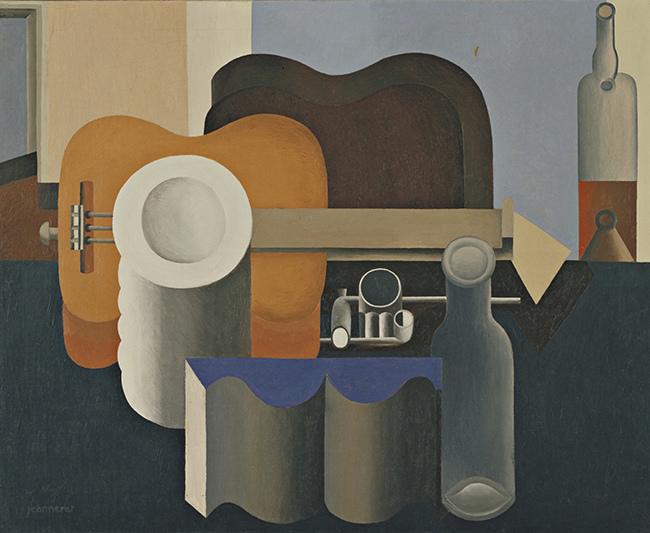 Cubism in Architecture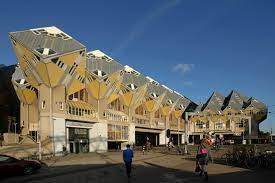 Surrealism in Architecture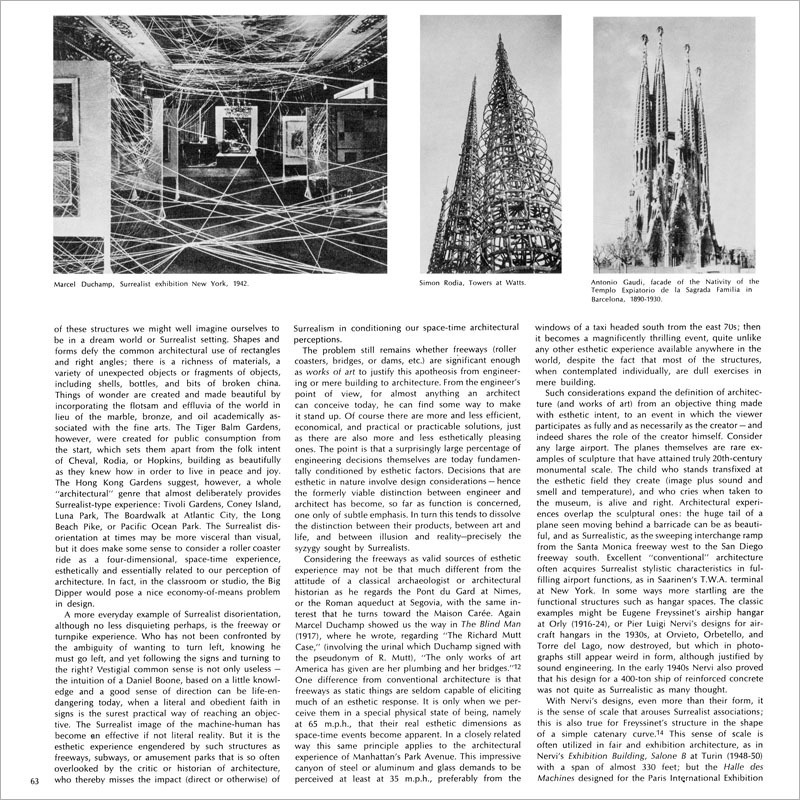 Architecture IN other arts
• Architecture in Painting
Café Terrace at Night (1888)
Vincent van Gogh (1853-1890)
Waterfall (1961)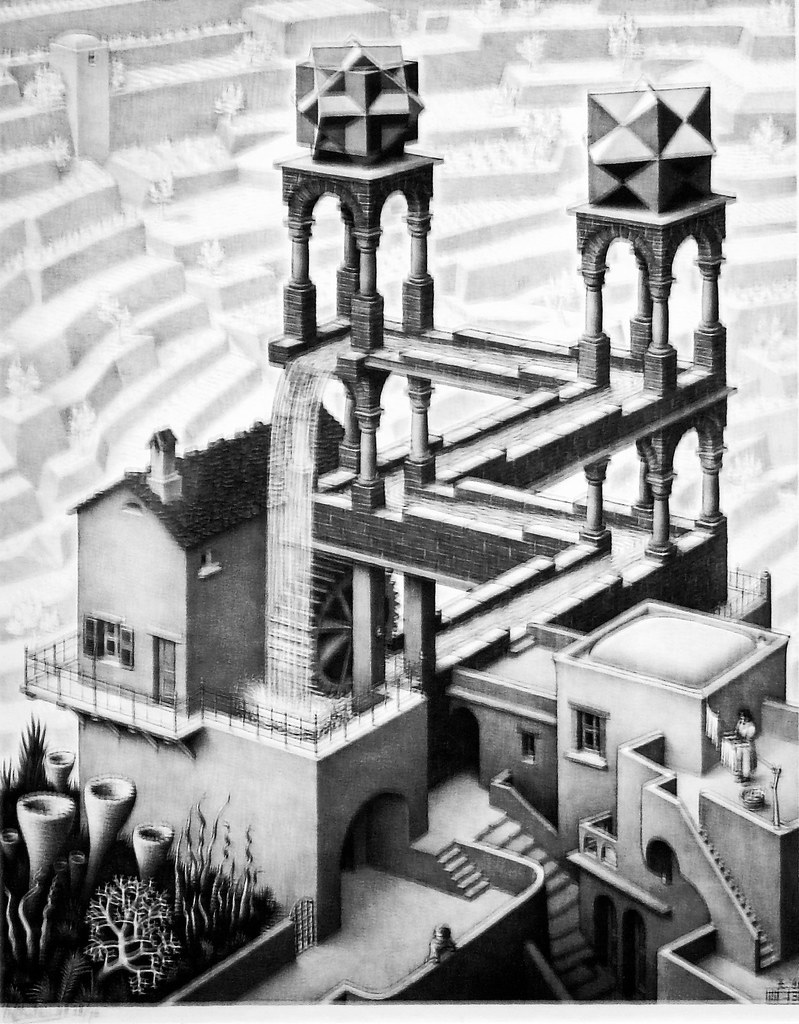 Architecture in cinema
Film: Mon oncl
Year: 1958
Directed by: Jacques Tati
Written by: Jacques Lagrange, Jean L'Hôte,Jacques Tati
Produced by: Jacques Tati
Starring: Jacques Tati, Jean-Pierre Zola,
Adrienne Servantie, Alain Bécourt
Country, language: France/Italy, French
Genre: comedy
Plot
: Mr. Hulot (Jacques Tati), who lives in a very modest house in a poor neighborhood, goes to visit his nephew, who lives with his parents in an ultra -modern home
. The boy's father holds a high position in a plastic factory , the house is cold, unlike
the home of Monsieur Hulot who feels uncomfortable ,His nephew is not happy , because he is forbidden to bring home friends , because they might break something Monsieur Hullot will try to make him improve this situation.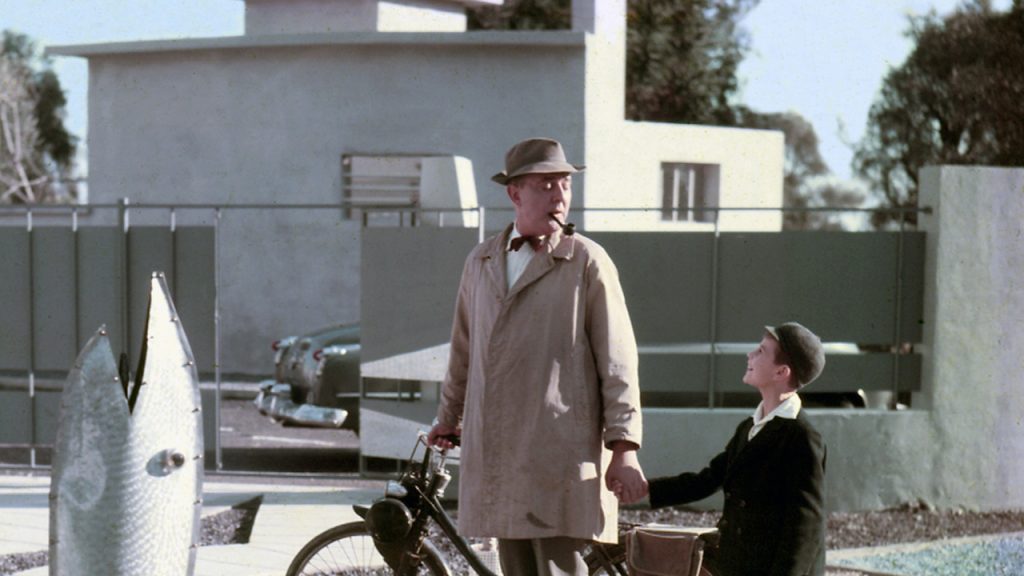 Architecture in music
Year: 1910
Composer: Claude Debussy
Form: Prélude for solo piano
PLOT
The legand of Ys. Based on historical facts about king Gradlon , in Brittany , around 6th CE Ys was a Celtic town built below the sea level , surrounded by dikes. Because of the licentinousness of Princess Dahut the city was Floode , The legend tells that in calm days one can hear the chine of bells and the singing of monks of the ancient cathedral from the depths .

.Architecture WITH other arts
• Suggested Architecture
• Gesamtkunstwerk
• Suggested Architecture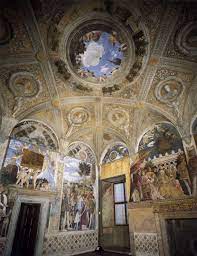 Andrea Mantegna: Camera degli Sposi (1465-
1474), Ducal Palace, Mantua, Italy.
• Gesamtkunstwerk
Antoni Gaudí (1852-1926): Casa Batlló, Barcelona, Spain (1904-1906)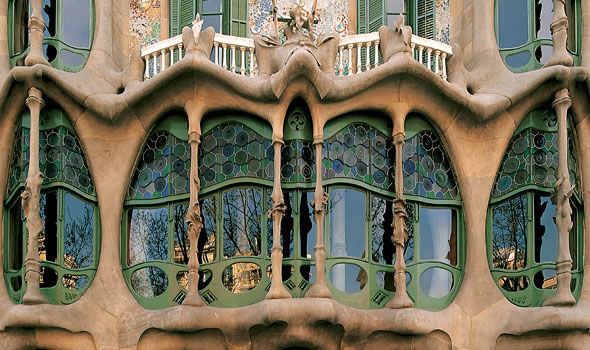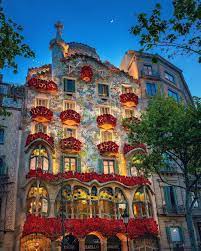 Gesamtkunstwerk (total artwork)