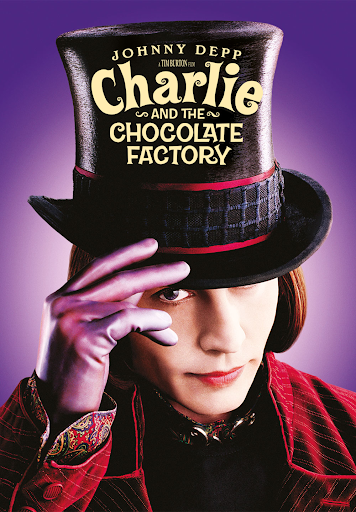 Despite the facts there are many types of arts such as music, cinema, drawing, so The film I wanted to present in this Practice is called Charlie and the chocolate factory
TITLE Charlie and the chocolate factory
Director Tim Burton
Written by John August
DATE 2005
CHARACTERS Johnny Depp as Willy Wonka and Freddie Highmore as Charlie Bucket, alongside David Kelly, Helena Bonham Carter, Noah Taylor, Missi Pyle, James Fox, Deep Roy, and Christopher Lee.
PLOT
In a town with a well-known chocolate factory, Charlie Bucket lives in poverty with his parents, grandparents, and other family members. One day, Willy Wonka, the eccentric owner of a chocolate factory, tells Charlie's bedridden Grandpa Joe about all the wondrous candies he produced until rival chocolatiers sent in spies to steal his recipes, leading Wonka to close the factory. Years later, he reopened the plant, but the gates were still sealed, and no one knew who was staffing the facility.
The following day, the newspaper reports that Wonka has concealed five Golden Tickets in Wonka Bars, and that anyone who finds them would be granted access to the factory. Wonka welcomes the five kids and their parents inside the factory on the day of the tour, where they see a wonderland of illogical confections. Additionally, they meet the Oompa-Loompas who assist him in running the plant. The other four kids give in to their desires during the trip and are cruelly amusedly kicked off. When Violet chews an experimental stick of three-course dinner gum, she transforms into a huge blueberry and Augustus falls into the Chocolate River and gets sucked up a pipe. Mike shrinks down to the size of a chocolate bar after misusing the Television Chocolate equipment despite Wonka's warnings, and Veruca and her parents tumble down a garbage chute after the former tries to catch one of the nut-testing squirrels.Wonka congratulates Charlie for «winning» the factory now that he is the only survivor. Charlie was the only youngster whose intrinsic goodness allowed him to pass the exam, according to Wonka, who adds that the entire tour was intended to help him locate a nice person to serve as an heir to his firm. Before taking out for Charlie's home in the Great Glass Elevator and being able to see the other four kids leave the factory, Wonka extends an invitation to Charlie's entire family to move dwell with him at the factory.
ARCHITECTURE IN THE FILM
The architecture in this film plays a very important role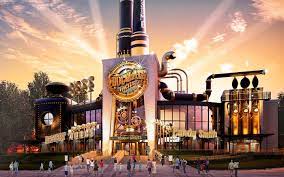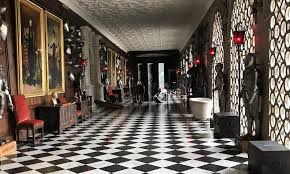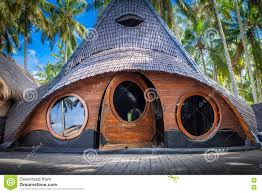 CRITICAL OPINION
From my point of view when i watched this movie i was young and i was very impressed with the existing buildings and designs , I like a lot the details of the architecture It's a very fun movie that i advise all of you to watch it